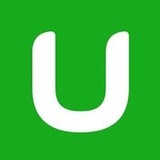 Udemy
Teaching and Learning Online
How to Develop an Awesome Memory
Learn how To Develop An Awesome Memory with Guinness memory record breaker and US Memory Champion David Thomas
He will show you how to hugely improve your memory using easy to learn techniques!
You will discover how to Memorise:
Names
Numbers
Lists
Presentations
Traffic Directions
Foreign Languages
Exam Information and much more.
You will also uncover the power of:
Mind Mapping
How to use repetition effectively
And how to maintain massive recall of information you have learned.
---
What does it include?
1.5 hours on-demand video
4 Articles
14 Supplemental Resources
Full lifetime access
Access on mobile and TV
Certificate of Completion
Why is it important?
This Course is for anyone who wishes to improve their memorisation skills with easy but powerful techniques.
Apply memorisation techniques to all areas of your personal and professional life.
Remember names, numbers, lists and even impress your friends by memorising a pack of playing cards.
Discover the power of Mind Mapping and unlimited potential for learning.
Additional notes
30-Day Money-Back Guarantee
---