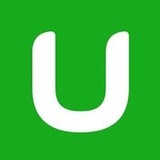 Udemy
Teaching and Learning Online
An Entire MBA in 1 Course
---
What does it include?
8 hours on-demand video
33 Articles
65 Supplemental Resources
Full lifetime access
Access on mobile and TV
Certificate of Completion
Why is it important?
This Course is for anyone interested in learning about business from Start-up to IPO
What you will learn:
Hot to launch a company from scratch.
Get many customers by using the best networking tool!

Create financial models from scratch.

Analyze company financials with ease!
Understand how investment banking firms work and what they can do to help your business.
Understand how management consulting firms work and when you need to hire them.
Understand how macro economics and micro economics works.
Understand what is venture capital and how to partner with the top venture capital firms to take your company to the next level.
Present to investors and customers like a boss : )
Communicate the right way in business so that you don't waste time.
Change careers easily.
Network and get a meeting with anyone (ideal tips on how to get a job or how to reinvent yourself or how to find customers).
Analyze entire markets and companies from a qualitative and quantitative perspective.
Understand how taxes work (don't worry this section is not boring)!
Protect your family and assets in case your business gets sued.
Understand what business career makes most sense for you!
Restructure your company and the benefits of declaring bankruptcy protection if needed.
Partner with equity and debt providers.
After this course you will have the tools / skills needed to launch a company, grow it and then take it public!
Value companies the easy way.
Set up the correct and most beneficial legal entity for your company.
Identify what makes an entrepreneur extremely successful.
Set unbelievable goals for yourself (there are no limits to what you can achieve....)!
Additional notes
Free 384 page book version of this course valued at $99
30-Day Money-Back Guarantee
---