Founding team
Our team has been working with small, service-oriented businesses — and building products to support their growth — for years.
From peak-season frenzies, to scheduling conflicts, to operational overhead, to no-show customers, they've seen how hard it is to run a successful operation. And as customers, they know how tricky it is to find someone trustworthy to do a great job — whether that's a lawyer, mechanic, dentist, or math tutor.
Aaron and Justin started this company to solve these problems. Recommended connects only the highest-rated businesses and professionals with customers looking for their help. Top-rated small businesses get rewarded with a multitude of features (like our flagship premium service, Smith.ai), while customers see the businesses their friends recommend (no more wading through 3-star reviews from an anonymous online crowd).
This is the superior experience that keeps us up at night. This is why we're here.
Most recent recommendation
...knowledgeable and super responsive. He explained how the process works and gave us good feedback on various things related to ...
Read more
Most recent recommendation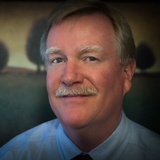 Dr. Burkholder is the first dentist I've had in decades of the "going to the dentist" routine who approaches dentistry as an ongoing coaching ...
Read more.
Most recent recommendation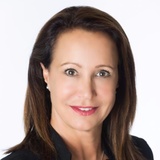 Sherry is the ultimate real estate professional, with unparalleled experience in Palo Alto and all the right connections to guide and support ...
Read more
The whole gang
Headquartered in Palo Alto, California, Recommended is driven by local and remote team members consisting of engineers, designers, marketers, operations managers, customer service representatives, and everyone in between. The people behind Recommended live across the U.S. We support and promote a healthy virtual working environment.