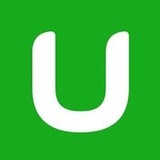 Udemy
Teaching and Learning Online
---
What does it include?
12.5 hours on-demand video
Over 100 lectures
17 Articles
Full lifetime access
Access on mobile and TV
Certificate of Completion



You will have quizzes, tests, and homework assignments as well as 3 major projects to create a Python project portfolio!
Why is it important?
Become a Python Programmer and learn one of employer's most request skills of 2017!
Whether you have never programmed before, already know basic syntax, or want to learn about the advanced features of Python, this course is for you!
In this course we will teach you:
To use Python professionally, learning both Python 2 and Python 3!

Create games with Python, like Tic Tac Toe and Blackjack!
Learn advanced Python features, like the collections module and how to work with timestamps!
Learn to use Object Oriented Programming with classes!
Understand complex topics, like decorators.
Understand how to use both the Jupyter Notebook and create .py files
Get an understanding of how to create GUIs in the Jupyter Notebook system!
Build a complete understanding of Python from the ground up!
Additional notes
30-Day Money-Back Guarantee
---