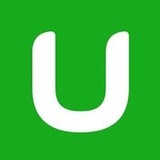 Udemy
Teaching and Learning Online
Development
Build Responsive Real World Websites with HTML5 and CSS3
By the end of the course, you will have a complete, ready-to-launch website that looks great on any computer, tablet and smartphone.
Learn to Code by Making Games - Complete C# Unity Developer
Learn how to create video games using Unity 3D, the free-to-use game development tool and by the end of the course you'll be confident in the basics of coding and game development, and hungry to learn more.
Complete JavaScript Course
Whether you are a JavaScript beginner or an advanced developer by the end of the course, you will be a capable JavaScript developer, able to write, understand and debug JavaScript code.
Complete Java Masterclass
Learn to master Java 8 core development step-by-step, and make your first unique, advanced program in 30 days. Then go on to develop great programs and potentially make an awesome career for yourself!
Whether you have never programmed before, already know basic syntax, or want to learn about the advanced features of Python, this course is for you!
The Web Developer Bootcamp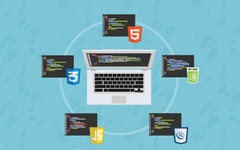 The Web Developer Bootcamp is the only course you need to learn web development. 94% of Bootcamp students go on to get full-time developer jobs.