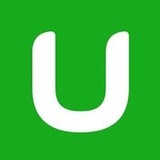 Udemy
Teaching and Learning Online
Business
Networking Growth Hacks: Take Your Career to the Next Level
This course is designed for anyone interested in learning how to improve their networking skills and strategies.
Statistics for Business Analytics A-Z™
This course will teach you core statistics required for a data science career. Master statistical significance, confidence intervals and much more!
The Complete SQL Bootcamp
Learn how to read and write complex queries to a database using one of the most in-demand skills: PostgreSQL. No prior technical experience is required! All you need is a computer!
The Complete Financial Analyst Course
This course is for people who want a successful career in Finance. You will become a successful Financial Analyst in no time!
An Entire MBA in 1 Course
This course makes the general business, accounting and finance process of business easy to understand!