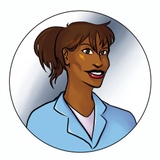 Jenn Marie Writing & Marketing, LLC
Jenn Marie
Brand Marketing
Social
Writing My Way Up
The evolution of Jenn Marie. A Wordpress blog.
Jenn Marie – Medium
Read writing from Jenn Marie on Medium. Model/writer/health activist/mom/hustler #dystonia AKA promogurl contributor to @extranewsfeed @bullshit_ist. Every day, Jenn Marie and thousands of other voices read, write, and share important stories on Medium.
Quora - The best answer to any question
Jenn Marie discusses the ins and out of the online economy
Jenn Marie Writing and Marketing | Facebook
Jenn Marie Writing and Marketing. Freelance copy-writer/marketing consultant for small businesses desiring online marketing ideas, content...
---
You might also like