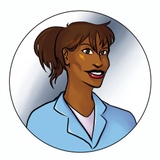 Jenn Marie Writing & Marketing, LLC
Jenn Marie
Brand Marketing
Branding
About Us | Southern Authority
It's about class, strength and pride. Southerners know what it means to work hard and play hard. Good times isn't something you have on a vacation, it's a way of life. Southern Authority is the brand for those that know what it means to let your hair down, pour a glass of lemonade, and find a good spot on the...
Idaho Beef (@idahobeef) • Instagram photos and videos
Hi, I'm Pat owner of Idaho Beef. I sell ranch-raised, grass fed beef to Idaho, Oregon and Washington. These are some pictures of my day to day life.
---
You might also like