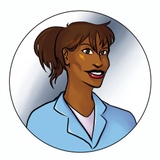 Jenn Marie Writing & Marketing, LLC
Jenn Marie
Brand Marketing
Online Magazines
Want to hear a joke? Casting Calls.
Don't buy-in to the dream of getting booked from a cattle call. They're a huge waste of time. Everyone knows that the talent doesn't come from casting calls
My Vagina Will Not be Judged - Peaches Magazine
The other night I stumbled across a documentary on the practice of plastic surgery to improve the appearance of the vagina. The Perfect Vagina is a British documentary starring a young mom who recently had a child and now questions her attractiveness. As a method of self-help, she decides to research what she feels is …
Career Advice: Don't be THAT Lady | Nia Magazine
The fact is ladies, life happens. If you want a successful career, you have to be able to juggle that stress with normal day-to-day work stress.
---
You might also like