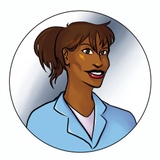 Jenn Marie Writing & Marketing, LLC
Jenn Marie
Brand Marketing
Business Blogs
Your Receptionist Should be Virtual
A receptionist located outside of your office could save you thousands of dollars. Today's technology lets receptionists work from anywhere while giving the impression that they are in your office. Using the best in technology, a virtual receptionist can
Ms. Berry: Promo/Everything - Promo Work
Cydnee Berry (AKA Jaleesa Berry) is a California-born promo model that left her West Coast life to live and work in Atlanta, GA.
Writing a Promotional Resume That Doesn't Suck - Promo Work
Confused about what to put on your promotional resume? You are not alone. For years, the internet was severely lacking when it came to templates for resumes in our industry.
How Website Design is Shaping the Country
Does your company currently have a website? Does it look like it's from the 1990s? Can customers easily find your products or services before they give up and move onto something more productive online? Web design is becoming more and more prevalent for ...
---
You might also like