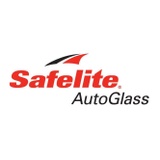 Safelite AutoGlass®
Automotive Glass Services
---
What does it include?
Safelite windshield replacements are performed by SafeTech® certified technicians and covered by our nationwide lifetime warranty.
Each service includes:
Quality windshield installation
Quality auto glass and materials
Technicians will vacuum any pieces of broken auto glass in your vehicle
Service at a convenient location of your choosing: mobile service at your home or office, or service in one of our shops
Specifically, here are the steps the technician will take to replace your windshield:
The technician will walk you through the service of removing, replacing, and installing a new windshield.
The technician will then completely remove the old windshield.
Using the most advanced primers and adhesives on the market, as well as our innovative TrueSeal® Technology, the technician will insert a new windshield for most vehicles.
The technician will clean all of the windows and vacuum any broken glass out of your vehicle.
The technician will tell you about the one-hour-drive-away-time adhesive, which allows you to drive away quickly and safely.
Why is it important?
Driving safety is of the utmost importance, and a large crack in your windshield can seriously jeopardize that. Don't let major windshield damage persist -- get your windshield replaced as soon as possible by a highly trained Safelite technician.
Additional notes
At Safelite, we manufacture our own windshield glass, which is put through a rigorous, five-point in-plant inspection and random plant and supply-chain audits, so it meets or exceeds all government standards.
---
Service location
At our address