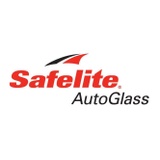 Safelite AutoGlass®
Automotive Glass Services
Windshield damage is frustrating – and for safety's sake, you have to get it fixed. Safelite is the expert in windshield repair, handling more than one million windshield repairs each year.
If you have a chip or crack that's 6 inches or smaller, a quick windshield repair may be all you need, and it will prevent it from growing and requiring a full windshield replacement.
---
What does it include?
Safelite offers both in-shop and mobile service in most U.S. areas.
We will come to your home, office or another convenient location.
Our expert technician will inject our exclusive GlassHealer™ resin into the chip, which is then carefully cured and polished.
The repair service can be completed in as little as 30 minutes.
Why is it important?
Windshield chip repairs are affordable.

Small windshield chips can turn into large cracks - requiring full replacements.
Repairing windshield damage is quick.
Safelite only uses the highest-quality materials.
Windshield repairs are backed by the Safelite warranty.
Additional notes
Here's how to tell if you need a windshield repair (as opposed to a replacement):

The damage can fit under a dollar bill
You have three chips or less
The damage is not on the edge of the windshield
The damage is not in your line of sight
The damage is not in front of a camera or sensor in the windshield
Note: depending on your insurance coverage, a car windshield repair may be no cost to you.
---
Service location
At our address