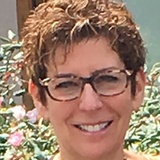 K.Corff Design
Kathleen Corff Rogers
Graphic Designer / Photographic Artist
From experience comes wisdom, as does insight and the ability to truly understand the client and their needs. Understanding the product from both sides, offering more options than originally discussed, and providing more than may have been quoted, helps make the client's experience that much more complete. Developing personal and business branding is important in creating a visual community atmosphere within the client's organization and beyond. K.Corff Design is an independent graphic design practice that pulls top professionals together as needed to help produce the best project for the client.
Staying connected to my artistic roots has been a priority. Transitioning into photography I have continued my fascination with color, texture, light, space...details. My excitement is almost tangible as I look beyond and discover something new…being rewarded when taking a second look…finding patterns and shapes…seeing intricacy that is extraordinary. All of this comes from my graphic design background.
I am working to take these images further by enlarging, enhancing and intensifying into abstraction. Looking deeper within the
captured image. Through this journey to move closer to an emotional response, I am interested in finding commercial locations (office buildings, hotels, businesses) to feature large installations of abstract impressionist photographs in common spaces or smaller more intimate pieces for offices or hotel rooms.
Read more
View all
Recent work
3 recommendations
I worked directly with Kathy Corff Rogers on various design projects. During this time Kathy has shown exemplary initiative in creating a wide variety of design artwork including trade show graphics, logos, posters, banners, brochures, advertisements, web graphics, and more.

Her eye for design is first-rate as are her skills in leading design software.

I highly recommend Kathy to any business or individual seeking a talented, motivated graphic designer.

Original recommendation

Kathy Roger's ability to intuit the style, essence, and 'mojo' of a client, brand, or product is insightful. Kathy is a gifted interpreter and a remarkably skilled, visual translator.
Kathy's execution of every detail throughout the creative process is professional, collaborative, and delightfully, simple.
All graphic designers are not created equal. Which is why I turn to Kathy's depth of insight and talent on client initiatives as well as my own brand effects. Kathy Corff of K. Corff Design is the only independent designer that has ever originated designs for my firm, BlackDog Strategy & Brand.
Dr. Gloria J. Zemer
BlackDog Strategy & Brand, Great Dame

Original recommendation

K.Corff Design has been an invaluable asset to our organization. Kathy has truly taken the time to understand the history, goals, personality and spirit of our school community. This understanding is reflected in designs that carry a vibrant and consistent feel on each and every project that she does for us. The experience of our students has been enriched and the public's perception of the work we do has been enhanced by the hundreds of projects K.Corff Design has carried out for City Honors School, The City Honors/Fosdick-Masten Park Foundation and the City Honors Parent, Teacher, Community Organization. K. Corff Design has my highest recommendation.

Original recommendation