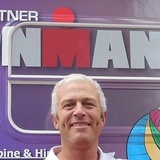 Dr Barry Treistman, DC- Truckee Chiropractor
Active release therapy. Chiropractor
We are the best sports Injury, Chiropractic, Active Release Techniques care in the Truckee Tahoe area. Welcome!
I am committed to providing comprehensive outstanding integrated healthcare in Truckee. Using my in-depth knowledge medium bust Dr. BarryI will work with your hands on and integrate Chiropractic, Active Release Techniques, Nutrition and then Pilates based Rehabilitation.
As we go through your treatment, your needs change, this is a minute to minute and daily basis. So we might do some bodywork first, then some chiropractic and then while doing some rehab to get the bodywork to take hold in your body another problem arises that needs some body work or some chiropractic, we work on that right then go back to the rehab so both changes can become part of your new body, if you will. Then while working on you over several visits it will become apparent that there is a nutritional deficiency that is hampering your healing, we address that.
You can not get this kind of care in Truckee or anywhere in the Tahoe/Truckee area. No need to make an appointment with a chiropractor, massage therapist, physical therapist, nutritionist or a medical doctor, we do it all. My knowledge base gives us the ability look deeply at your health. Getting healthy is like peeling an onion as we correct one problem we find deeper problems to address as we guide you on a journey to health. With a sports medicine chiropractic approach to health in Truckee.
Read more
5 recommendations