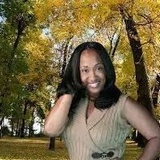 DeAnn Lain Director/Producer
Deann Lain is a contemporary Urban writer who's goal is to inspire readers to simply understand that life is a "university".
Being a woman of a certain age who writes for the drama and the passion, which lives in all of us, her philosophy as an educator is to have her readers' wonder, to explore and to enjoy. Her style of writing can be best described as an "entertaining expedition" layered with fun, laughing, thinking, and learning from life lessons that are taught through the lives of others. Ms. Lain's only message is that her readers' simply understand that life is a "university" if you just stop and watch for the: who; what; when; where; why and how.
DeAnn Lain bundles up a cast of characters that are identifiable to the reader as real people; who is a real woman; who deal with real life situations; who find real solutions to their issues.
Read more
1 recommendation