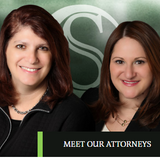 Cheryl Stein Law Firm, PLLC
Cheryl L. Stein, Esq.
Real Estate Law
The purchase of a home is one of the most important investments a person will ever undertake. Therefore, careful consideration should be given to the attorney you chose to represent your interests. Our firm has made a commitment to excellence and delivers the skills, expertise, and personalized attention our clients deserve.
The complexity of Real Estate transactions often creates the need for a broad range of expert legal advice. The Cheryl Stein Law Firm has the breadth and diversity of knowledge to advise clients on a variety of real estate issues and has extensive experience in all areas of Real Estate Law. Our firm is supported by attorneys Cheryl L. Stein and Dara Biltekoff Ordon, paralegals, Kelly Havernick and Kristin Connors, and legal assistants, Derek Cullers and Frank Ciura. Our experienced Real Estate team is willing and able to represent your interests in any Real Estate transaction.
Read more
3 recommendations
Cheryl and her team are aware of the timetables and emotion in dealing with a real estate transaction. They can pull it all together, solve concerns and make things happen!

Working with Cheryl and her staff was a great experience throughout the process in purchasing my first home in WNY. They were helpful, knowledgeable and very accommodating.

Also - recently I had to call to inquire about the deed and title paperwork. Cheryl was very helpful in explaining where these documents would come from and when I should expect them. Since the county never sent my deed (or I misplaced it...not sure to be honest) she offered to email me a copy for my records since the County would charge me to send a new one.

She would be my attorney of choice for future home purchases or possibly other things as needed. (Although - I hope my need for a lawyer outside of home buying is limited)

Original recommendation

Cheryl's firm was very professional and efficient in helping with the closing process for our recent new house purchase. We would recommend anyone to work with Cheryl and her staff if you need a lawyer for your real estate needs.

Original recommendation