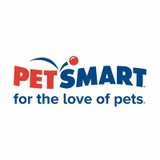 ---
What does it include?
Individual 6-week class includes:
Practice reactions to distractions & core skills needed to take a Pet Assisted Therapy evaluation
Build the relationship & trust between dog & handler
Helps handlers understand the body language of their dogs & identify signs of stress
Enhances communication & reliability between the dog & handler
Prerequisite: Advanced Training or comparable skill level
Why is it important?
You'll learn to read your pet's body language, signs of stress, and other verbal and nonverbal communication methods your dog uses to communicate to you. These are essential skills for any owner with a dog undergoing evaluation to be a therapy animal.

Additional notes
Proof of current parvovirus, distemper & parainfluenza vaccinations for all dogs is required.
We also require proof of current rabies vaccination for any dog over 4 months old.
---
Service location
At our address