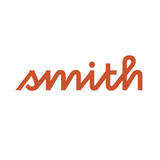 Smith.ai
Virtual Receptionist Services
Short-term Receptionist Answering Services
---
What does it include?
If you're looking at this service, you probably already know. But just in case — when you send a new lead to voicemail, you've likely lost them. Smith.ai's virtual receptionists qualify leads, keep existing clients happy, and streamline your business to get you the most important information delivered via SMS or Email.

U.S.-based receptionists on duty 6am to 6pm PST
Instant summary of calls via text or email. Daily email summary, too!
Call screening and prioritization, including call disposition & urgency
Spam & sales calls blocked. No charge for spam or wrong numbers
If the number of calls exceed your subscribed quota, we will redirect the calls to your preferred phone to make sure no calls are dropped.
Why is it important?
While we offer a popular service for a monthly subscription fee, you can use our temporary, short-term services when you're experiencing a spike in call volume
You're running a marketing campaign
You've purchased Google AdWords and more calls are coming in
You're planning a large event
or you're experiencing an unexpected lapse in your existing receptionist capabilities
You're going on vacation
You're traveling for work and still want to give your customers and clients attention
Your receptionist is sick or going on vacation
---