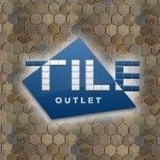 Tile Outlet Chicago
Tile outlet retailer
Ever since Joe Riley founded the Tile Outlet on Fullerton more than 60 years ago, we have been serving Chicagoland developers, homeowners, contractors, and designers with a wide selection of in-stock marble, granite, glass, metal, ceramic and porcelain tile at competitive pricing. You would be hard-pressed to find a better selection of tile anywhere!
We deal in many cases directly with manufacturers from all over the world. With our buying power, we are able to pass on sizable savings to our customers.
Our professional tile buyers comb the globe for the very best granite, marble, glass, ceramic, and porcelain tiles, as well as the newest design trends. We stock several sizes and colors to help you create a truly unique designer look. Looking for something more luxurious? We have a special order selection of high-end architectural ceramics, glass, and stone for the most discerning tastes.
Read more
5 recommendations