SynthSpa
Allen Coppock
Vintage Synthesizer Restoration
Juno 106 Restoration
1. PANEL BOARD REBUILD:
All faders rebuilt, all non-functioning buttons replaced.

2. MODULE BOARD REBUILD:
All six 80017a voice chips restored and guaranteed working, calibrated to factory standards, and small defects within the module board repaired.

3. POWER BOARD REBUILD:
Large electrolytic capacitors replaced and power jack converted to the standard 3 prong computer cable receptacle. Includes new 3-prong power cable.

4. CPU BOARD REBUILD:
A new battery and mounting chassis (originally they were soldered in) and all of your sounds archived.

5. KEYBED CONTACTS CLEANED

6. BENDER BOARD REBUILD:
Clean volume & portamento knobs, switch, sliders, and bender contacts.

In addition to this, Sythspa installed custom Cherry-Wood sides on the 106, which gives it an amazing vintage look somewhat similar to the Juno-60. I also had the lighted mod wheel installed by SynthSpa.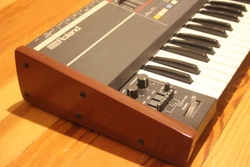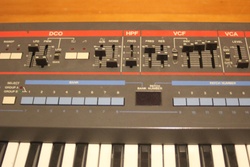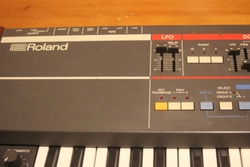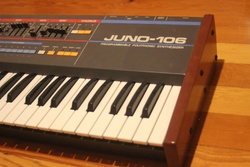 ---
You might also like