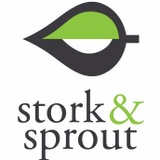 Stork & Sprout
Doula Birth & Postpartum
Placenta encapsulation is the process of preparing your placenta for ingestion after birth. The purpose of ingesting your placenta is to reintroduce the beneficial vitamins, minerals, hormones, proteins, and other nutrients to your body following the birth of your child. In the early postpartum period, placenta capsules are believed to be useful to balance your hormones, enhance your milk supply and increase your energy.
---
What does it include?
STEAMED PLACENTA ENCAPSULATION
Also called "TCM (Traditional Chinese Medicine Inspired)"

This method of preparing the placenta for encapsulation involves steaming the placenta gently. TCM is believed to have tonifying, healing, and warming properties. If your placenta has been frozen or sent to pathology (in hospital), this is always the method of choice.
UNSTEAMED ("Raw") PLACENTA ENCAPSULATION
Can be combined with TCM method so you receive half raw and half TCM for an extra charge.
This method of preparing the placenta for encapsulation is set for dehydration while still "raw." This process is thought to be more potent and will usually yield more placenta pills then the TCM Method.
PLACENTA TINCTURE
Can be added to either service for an additional charge
Placenta Tincture is made from a piece of the mother's own raw placenta after birth, steeping in alcohol making a strong remedy over 6 weeks. It is said that placenta tincture is used for emotional, mental and psychological instability and is believed to be very beneficial for treating PMS and menopause.
Additional notes
FREQUENTLY ASKED QUESTIONS ABOUT PLACENTA ENCAPSULATION
Q. What supplies do you use and how they are stored and sanitized?
A. The supplies used during the encapsulation process are all stainless steel and food-grade plastic. All equipment is washed with hot soapy water and sanitized with a bleach solution. The preparation area is fully cleaned and sanitized with bleach solution prior to and after processing of the placenta. All equipment is thoroughly washed and sanitized prior to storage and again before use.
Q. How should the placenta be handled or treated from the time of birth until the time of processing and preparation?
A. If you are having a hospital birth, ask your nurse to double bag the placenta in a biohazard or ziplock bag. We recommend bringing two of your own ziplock bags. The placenta should be put on ice and refrigerated as soon after birth as possible. Bring a cooler to the hospital for transportation of the placenta out of the hospital. The placenta must be properly refrigerated or frozen until preparation.
Q. How long will the process take?
A. The process usually takes about 24 hours total, split over 2 days. We have a 48-72 hour turn around for placenta pills, from placenta pick up to pill drop off.
Q. How do I obtain my placenta following the birth?
A. It is helpful to talk with your healthcare provider about your wishes for the placenta before you go into labor. Find out what your hospital's policy is for the release of placenta. Tell your primary care provider that you plan to have your placenta encapsulated and it should be released right away. This should be noted in your chart and mentioned in your birth vision. You may also need to sign a release/waiver to take home your placenta.
Q. What if the hospital won't release my placenta?
A. The only time the placenta cannot be used in encapsulation is if the doctor feels there are signs of infection of the placenta or uterus, or any other signs that it would need to be looked at by pathology. If your placenta needs to be sent to pathology you may TELL your healthcare provider to remove a small piece of the placenta to be sent to pathology. If there is an infection you will not have your placenta encapsulated. If all tests come back normal we will continue to have the placenta encapsulated. Once the placenta is out of your sight we no longer know how it is being handled or if it is being kept refrigerated. It is not advised to encapsulate your placenta at that point.
Q. How many pills will I get out of my placenta?
A. Every placenta is a different size and yields a different end result. We use size 00 capsules and the average is about 80 pills.
**Despite centuries of safe placenta use, these statements have not been evaluated by the FDA. The services I offer are not clinical, pharmaceutical, or intended to diagnose or treat any condition. Families who choose to utilize any such services take full responsibility for researching and using the remedies.
---
Service location
At our address