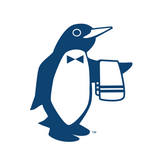 Spiffy — Raleigh-Durham
Car Cleaning
Blog Articles
Expert car cleaning & care advice from our professionals.

How to Protect Your Car From Salt Damage
Most people wash their vehicle simply because it looks bad. But there is another more important reason to thoroughly wash your vehicle. The salt from the roads can actually cause some serious damage.
How to Take Care of Your Luxury Car
Spiffy On-Demand Mobile Car Wash and Detailing Service provides tips on how to take care of your luxury car. Spiffy uses innovative, eco-friendly products.
6 things to look for in a Mobile Car Wash
What are the top 6 things to look for in a mobile car wash service when searching online? The options can be daunting, but Spiffy makes the decision easy!
How to Detail Your Car - DIY Tips & Tricks
Insider secrets from an expert car detailer.