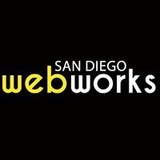 San Diego Webworks
Mark Lauzon
Web Design & Marketing
San Diego Webworks has been building web sites since we opened our doors in 2000. Our web designers and developers know web technologies inside and out. Whether your goal is a small business web site, or a mammoth eCommerce site, San Diego Webworks has the experience you need to get it right the first time. We'll help you think through the design of your site from beginning to end.
We have launched many successful projects for clients such as DELL, Sears, SDSU, Meadsdurket Advertising, Websense, La Mesa RV, ESET and many others.
Top designers, big-picture thinking, personal attention, competitive prices, and real world results - Give us a call to learn more.
Read more
View all
Recent work
6 recommendations