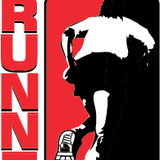 Runners Sole
Retail Running Store
Runners' Sole was opened February 21st, 2002.We are Kamloops' only running & walking specialty shop, offering a large selection of products from all categories.
At Runner's Sole, we're about having active lifestyles, along with building product innovation, quality, and knowledge of the active lifestyles. Service is an essential component of our company's philosophy. WE LOVE TO HAVE FUN.
We recycle gently used shoes to our community and across the world. Please drop off your footwear and we will donate them to people in need. As the weather cools, boots are especially welcome.
Read more
5 recommendations