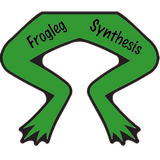 Frogleg Synthesis
Pete Hartman
Synth DIY Assembly & Synth Repair
I offer build and calibration of popular DIY synthesizer and music electronics packages, including the Human Comparator TTSH 2600 ARP 2600 clone and the Klee Sequencer eurorack module.
I also do repairs on synths, I have repaired Moog, Korg, Roland, Yamaha, ARP and other classic synths.
I also consult on PCB layout and design. Recent projects include modifications to the per|former sequencer (details to be added to that open source project soon) and the CLee "Bits" bitcrusher Eurorack layout for Craig Lee.
Read more
View all
Recent work
5 recommendations