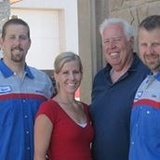 Performance Place
Automotive Repair
Performance Place is family-owned and operated and has been serving the southern Salt Lake Valley since 1974. Striving in customer service and long-term customer loyalty, we at Performance Place can meet all your automotive repair needs.
AC Delco service both gasoline and diesel powered vehicles. As an AC Delco Independent service repair facility our technicians are and are constantly trained in the latest automotive advancements and hold ASE certifications.
We specialize in personalized service for the highest customer satisfaction. We offer an amazing 12 month / 12,000-mile warranty on all repairs. We have been family owned and operated since 1974.
Read more
6 recommendations