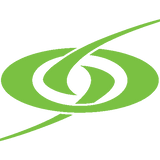 Onsight Rock Gym
Indoor Rock Climbing Gym
Onsight Rock Gym is Knoxville's largest and tallest indoor climbing gym featuring a diverse layout of top roping, lead climbing, and bouldering. Onsight is a world class facility with climbing walls designed and built by Walltopia, the world's leading climbing wall producer.
Onsight has a 50+ foot high main climbing area and more than 12,000 square feet of climbing surface. Professional route setters create fun and challenging climbs that cater to all levels of climbing. Our bouldering area features 15 foot high climbing walls with over 18 inches of seamless padding to cushion your fall. We offer diverse climbing that is friendly for all skill levels and will provide an exhilarating experience for both beginners and experts. Whether you are an experienced climber or just trying out the sport for the first time, we want you to be part of our community.
Onsight Rock Gym is the go-to place for indoor rock climbing in Knoxville, Tennessee. This state of the art facility was built by climbers, for climbers, and serves as the hub for the local climbing community. Whether you're looking to learn more about the sport of rock climbing or want to challenge yourself to climb harder - Onsight Rock Gym is the place to go.
Stay updated by joining our community page: Onsight Rock Gym Community
Read more
5 recommendations