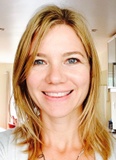 Katie Cross UX Design
I moved to the Bay Area about 15 years ago. During the first dot-com boom, I briefly worked in web-design. After that, I spent seven years doing textile design.
Then came the family and a 6-year break from my career. Recently, I returned to work at a small startup doing design and user research.
Email:
[email protected]
Read more
1 recommendation