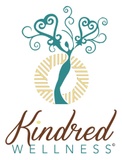 Kindred Wellness, LLC
Shawna Murray-Browne, LCSW-C
Life Coach/Psychotherapist
Shawna Murray-Browne, LCSW-C is the owner of Kindred Wellness, LLC, an integrative practice dedicated to honoring culture, expanding mindfulness, and holding safe space that empowers professionals & families to heal themselves.She holds a Masters degree in Social Work from the University of Maryland, Baltimore and a Bachelor of Science in Criminology and Family Science from the University of Maryland, College Park. Shawna completed the Advanced level training in Mind-Body Medicine at The Center for Mind-Body Medicine , headquartered in Washington, D.C. She is a Licensed Certified Social Worker- Clinical (LCSW-C), a Certified QiGong Instructor, Speaker and Mind-Body Medicine Practitioner. She has over 9 years experience serving children and families in the human services field including, working with victims of sex abuse, children and adolescents in foster care, juvenile detention centers, after-school programs, public schools and residential treatment centers. She provides personalized, culturally-affirming integrative psychotherapy, workshops and Mind-Body Skills groups that honor the healing power of art, movement, breath and connection to nature. Shawna enjoys holding safe space for parents, children and human service professionals.
Read more
View all
Recent work
7 recommendations
Facebook Google LinkedIn Verified

Shawna is thoroughly dedicated to improving her community through the practice of mindfulness and one-on-one coaching. Although I have not been able to attend one of her trainings, I am privileged to learn from some of the advice she offers online.

Recommended for

Diamonte Brown of Youth Skills Partnership

Added by Kindred Wellness, LLC

Shawna is the calm amongst the storm. In any situation she uses her healing and calming techniques to address situations that create hostile environments and stressful outcomes. Shawna's relaxed demeanor was a perfect match for the Youth Skills Partnership's (YSP) very energetic and exciting youth. Shawna was a great partner to have in the Youth Skills Partnership because many of our youth struggle with home and self image issues that Shawna addresses in a non-threatening and non-judgemental manner. We are happy that Shawna continues to have Kindred Wellness be a YSP partner and urge other community organizations and businesses to partner with Kindred Wellness or reach out to Shawna for individualized healing.

Amanda Morgan-Henry

Added by Kindred Wellness, LLC

I signed up for Shawna's 4-week Qi Gong series because I'd never tried it before. I am used to other ways of calming oneself, like seated meditation, yoga, etc. And from my experiences with her other events and programs, I knew she would be authentic, and teach me in a very unique way, as only Shawna can do! I had no idea the impact it would have on me! She is able to make the energy in the space completely safe and welcoming, enough for me to be vulnerable in ways I had not. And that is where the magic happened, and I felt real healing. If you are for real about healing hurts, discovering things about yourself, and finding peace, look no further.

Kristerfer Burnett

Added by Kindred Wellness, LLC

Political campaigns are very taxing on the mind and body. As I prepared to embark on my journey to seek public office, Shawna worked with me to ensure I was mentally and spiritually prepared to take on the challenges ahead. She did such an excellent job helping me and I never felt more empowered to manage the stressful situations along the way! Thank you!

Nubia Moon

Added by Kindred Wellness, LLC

Shawna is a knowledgeable and charismatic instructor who not only taught us QiGong and healing sounds, but also taught us ways to incorporate the meditations in our everyday life. Each class began with a 'Check-In' where each participant got the opportunity to express how their week has been going, the challenges & the positives. I'm not a very open person, so I thought that would be uncomfortable for me. But it turned out to be my favorite part of the class....having a safe space to express our thoughts and our feelings was very healing in itself. Especially in a time where everything is so hectic and overwhelming...it's nice to be aware of YOU in the midst of the chaos and be able to express that in a judgement free space. The bulk of the class included learning QiGong movements and learning the 6 healing sounds as well as the movements and organs associated with them. The most important thing I learned during this segment of the class was ways to be more grounded and aware of myself and my breathing and the power of being STILL and moving with INTENT. The meditations I learned, I used many times to regain balance. It's awesome to now know things I can do to attain the level of peace I desire. Class always ended with a Journal writing session. Just a couple minutes to write down all the things you were feeling and all the things you were aware of about YOU in the class. I felt so in-tuned with myself. I would HIGHLY recommend this class to EVERYONE. In fact, when the next session starts up (late September), I plan to participate again. AWESOME CLASS.

Leah Pemberton of Building STEPS

Added by Kindred Wellness, LLC

Shawna facilitated the Keep Calm workshop for the Building STEPS high school juniors. What I loved most about the program was Shawna's ability to connect with the students, and make them feel comfortable. The breathing techniques and stress management strategies Shawna taught are easy to apply to everyday life. Shawna's glowing positivity made the workshop a fun, and useful learning experience.

Vanessa Geffrard, MPH of VagEsteem

Added by Kindred Wellness, LLC

Shawna helped me bring my goals to life! I had been sitting on the idea to create adult sex education classes for well... too long! When I brought this to Shawna during my Chief #HealASista Session, she held me accountable. I received guidance in strategy, implementation, curriculum development and I even planned a years worth of sessions for my clients. She helped me set and meet my deadlines with her honest and candid feedback. When it came time to execute my first workshop, Shawna attended and even gave some clear cut feedback for how to improve it in the future! I always left feeling charged and ready to get things done! Now I have actualized my dream and established VagEsteem!!!!