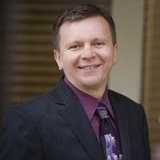 Dr. John Madej
Doctor of Internal Medicine
Dr. John Madej is of Polish descent. After his graduation, he worked as a faculty member of the most prestigious Medical School in Warsaw, Poland. Part of his postgraduate training was done in London and Oxford, England. He was brought to the U.S. through a scholarship in 1992 and was offered a position at the University of California, San Francisco.
His residency in Internal Medicine was completed in 2000 at Northeastern Ohio Universities College of Medicine, after which he came back to Northern California and opened a private practice. He is Board Certified in Internal Medicine.
Dr. Madej received a World Health Organization scholarship, UCSF scholarship, Physician of the Year Award, and was nominated by his patients for the Man of the Year Award.
Read more
4 recommendations