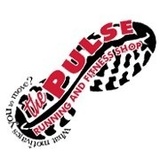 Pulse Running
Holly Finch
Runner Store Owner
Holly has been the owner of The Pulse Running & Fitness Shop for 10 years. A runner for 20 years, Holly has run every distance from the 5K to 100K, including Robie Creek 10 times. She also enjoys mountain biking, hiking, and anything outdoors she can do with family and friends.
The PULSE Running & Fitness Shop has been an active part of the Treasure Valley since 2005. Our mission is simple: Provide excellent service to our valued customers. We welcome runners, walkers, and hikers of all levels and ages. We are in the business of promoting a healthy lifestyle – both on the road and on the trail.
Our staff is comprised of both road runners and trail runners. We are knowledgeable about anatomy, physiology, and nutrition. In addition, we have experience in coaching, training, and retail. Our own personal training ensures that we stay on top of the latest innovations in running shoes and apparel. Because we're all runners, you're likely to see us running along your favorite routes and in local races.
Read more
6 recommendations