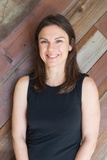 Bronwen Williams Bodywork
Bronwen Williams
CranioSacral Therapist / Bodyworker
Like many practitioners in this field I came to study and practice this work through personal trauma and injury. With the help of some very gifted healers and osteopaths I was able to not only free my body of pain but in my studies of the healing arts, shamanism, and yoga philosophy, gain skills to understand the mind and nature of reality.
Along my healing journey came many spiritual insights and awareness. I now offer these skills to you in the hope you will transition, expand and feel free within your skin. I invite you to do just that.
-Visionary CranioSacral Work, Milne Institute
-CranioSacral Therapy, Upledger Institute
-Bodywork:- Swedish, Deep Tissue, Zen Shaitsu, Usui Reiki
-Certified Hath Yoga Instructor, International Sivananda Yoga Vedanta Center
-Member of AMBP (Associated Bodywork and Massage Professionals)
-Licensed and insured in San Francisco
Read more
View all
Recent work
2 recommendations
Facebook Google LinkedIn Verified

I haven't worked with Bronwen, but I have heard really great things about her work from many friends. Many people that I know say that she is the right person for the task.

Recommended for

Facebook LinkedIn Verified

Bronwen has a wonderfully calm and healing presence. I experienced craniosacral massage for the first time with her to treat my chronic lower back pain. Though the method is subtle, I found myself so relaxed and pain free afterwards. I have also done traditional massage with her and a session with Bronwen always leaves me feeling so much better. I highly recommend her.

Recommended for

Massage

 

Yoga

 

Bodywork

 

Craniosacral Therapy

 

---

Oh hey, @katie! It sounds like Bronwen also does traditional massage? Do you know if she does sports massage as well? I have a lot of trouble with my hip flexors and iliopsoas and have not found the right person.

I'm not sure, but she does do yoga and bodywork. You should contact her.