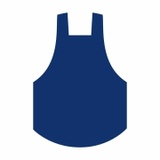 Blue Apron
Meal Delivery Services
Community Stories
Stories from the Blue Apron network of farmers, chefs, and home cooks like you.

5 Easy Ways to Put Your Food Scraps to Use
We're always looking for ways to make the most of every ingredient both inside and out of our box, using the fennel bulb and the fronds, the juice and the zest of citrus, and the stems and the leaves of our herbs. But, not every recipe is right for every piece of the plant. So, see below for five ways we save our scraps when we can't use them in a recipe.
3 Tips for Maintaining Your Cast Iron Skillet
Perhaps no piece of cookware is more iconic—or dependable—than the cast iron pan. This tried-and-true workhorse is beloved for its durability and versatility: you can fry, grill, sauté, braise or bake in it. Best of all, with proper care, cast iron actually improves with use. Below, we break down how to maintain it.
Our Commitment to Sustainable Seafood
We believe sustainability is the most vital ingredient to great seafood. That's why we've partnered with Monterey Bay Aquarium's Seafood Watch®, a non-profit organization who shares our commitment to building a better food system and is one of the world's most well-respected guides to sustainable seafood. As much as we love cooking with fish, we recognize the urgent need to source it responsibly. The ocean covers 71 percent of the Earth's surface and is home to more than one million species. We rely on it for everything from our livelihoods to the air we breathe to providing us with a steady supply of healthy, delicious seafood. But just as we depend on the ocean for so much, it in turn depends on us for protection.
Get Smarter About Salt
Ben Jacobsen, founder of Jacobsen Salt Co. in Portland, Oregon, makes the best salt we've tried. He only turned his hobby into a profession in 2011, but alr
Lemons Like You've Never Seen
If you've cooked with us, you know we love our lemon zest. But this time the lemon in your box looks a little different. Here's why.
The Secret Story of Soil
Chris, the owner of Say Hay Farms in northern California's Yolo County (northwest of Sacramento), isn't what most people would think of as a typical farmer. A UC Berkeley graduate with a degree in Philosophy, he's a brilliantly articulate admirer of soil. Chris wants us to think about "dirt" differently. His main lesson: it's alive, "a giant living web." Soil teems with an ecosystem of countless microbes, crucial to growing healthy, delicious produce like Say Hay's gorgeous orange cauliflower, hearty beets and petite shokichi squash. "Once you kill that ecosystem it takes a lot of work to build it back up," he says. "It's not something that you can take lightly."
The Power of Pollination
A couple of years ago, farmer Tony Emmi's neighbor asked him for a favor. Mr. Winter, his friendly, longtime beekeeper and proprietor of Winter Apiaries—located just down the road, outside Syracuse, in upstate New York—was doing some renovations on his property and wanted to know if Tony would be willing to store some of his honey bees for him temporarily.