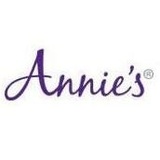 Annie's Craft Store
Arts & Crafts
Learn to Bead & Make Jewelry 101 Online Class
---
What does it include?
Lesson Description:
Class Overview
Introduction
Jewelry-Making Materials

Jewelry-Making Tools
Design Inspiration & Terms

How to Make Simple Loops, Wrapped Loops and Dangles

Jump Rings & Chain

How to Open & Close Ear Wire Loops

Basic Stringing Technique

How to Use, Crimp & Cover Crimp Tools

How to Make a Floating Bead or Bead Group Design
How to Attach Bails & Cording Ends

Class Wrap-Up

Why is it important?
In this online beading and jewelry-making class, designer and instructor Keri Lee Sereika starts by explaining the most common beading supplies and tools, taking the mystery out of the packed beading aisle at large craft stores.
You'll learn what supplies and materials to look for to begin your jewelry-making adventure.
Next, Keri demonstrates and explains all the basic and essential beading and jewelry-making techniques in excellent detail.
You'll learn:

How to string and secure beads onto wire
How to make simple and wrapped loops
How to properly open and close jump rings
How to work with chain of different thicknesses
How to make floating beads and floating bead groups
How to work with different ear wires
And much more
Throughout this class, Keri demonstrates the fundamental techniques needed to make the 10 delightful projects included with the class.
Additional notes
Annie's online classes include downloadable and printable class patterns in PDF format in addition to the online video content.
---