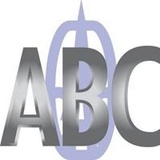 ABC Chauffeured Limousines
Limo Services
For over 30 years, ABC Worldwide Transportation has served as an industry leader in Bay Area executive ground transportation. We pride ourselves on a commitment to on-time reliability, client satisfaction and constant dedication to superior customer service.
Since our company's inception in 1981, we have developed a successful chauffeur service in the Bay Area, which has now become the preferred method of transportation for travelers' worldwide.
ABC continues to grow locally and globally, employing over 100 dedicated staff members, and expanding an already extensive network of worldwide affiliates. Our main office is centrally located in San Mateo, CA between Silicon Valley and San Francisco.
Read more
3 recommendations
To Chris a fantastic chauffeur.
Chris was very professional from the start. He introduced him self to me and my wife and reassured us the young adults would get to their events on time . And the same for the return.
We felt that they were in good hands.
Thank You to ABC & a big THANKS to Chris
You made our son and his friends prom a memorable and safe one ..

Original recommendation

We used ABC limo to go to a Giants game last week.
Our driver Gil was amazing....
It was a surprise for our 10 year old grandson.
Gil was sooooo nice and made our experience one we will never forget.
He was on time from the pick up at our house to the pick up at the park.

I'd give him a 100% rating.

Original recommendation

... What was most important to me, was their billing abilities. They emailed me an invoice once I placed my deposit, responded to my email when I need to down size my vehicle, and billing went smoothly. ...

ABC is a professional company who is clearly use to doing business in the corporate world. Much better than calling a 'company' to reach a guy's cell phone who clearly owns his own limo and will surely take a $200.00 deposit over the phone... with no ability to send a receipt or confirmation of a booking.

Any future business I do, will be with ABC Limousines.

Original recommendation