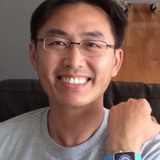 Recommended
Aaron Lee
Entrepreneur
Aaron was the co-founder of Redbeacon and former CTO of The Home Depot. He worked in product design and engineering at Redbeacon. Before that, Aaron was one of the founding engineers on Google Video. He later became the Tech Lead on YouTube monetization, building products that spanned AdSense, AdWords, and YouTube.
He was also a Launch Engineer, helping launch many other Google products and mentoring and promoting engineers. Aaron received his Ph.D. in Computer Graphics from Princeton and had interned at NVIDIA, Microsoft Research (where he received a Microsoft Fellowship), NASA Ames Research Center and Lucent Technologies.
He has published papers in SIGGRAPH, IEEE conferences,
https://www.sciencedaily.com/releases/1998/10/981014074645.htm
and
http://www.gamasutra.com/view/feature/131544/building_your_own_subdivision_.php
. Aaron earned an M.A and B.A. from the University of Cambridge with first honors in Computer Science. Aaron holds six patents with others are currently pending.
Read more
View all
Recent work
7 recommendations